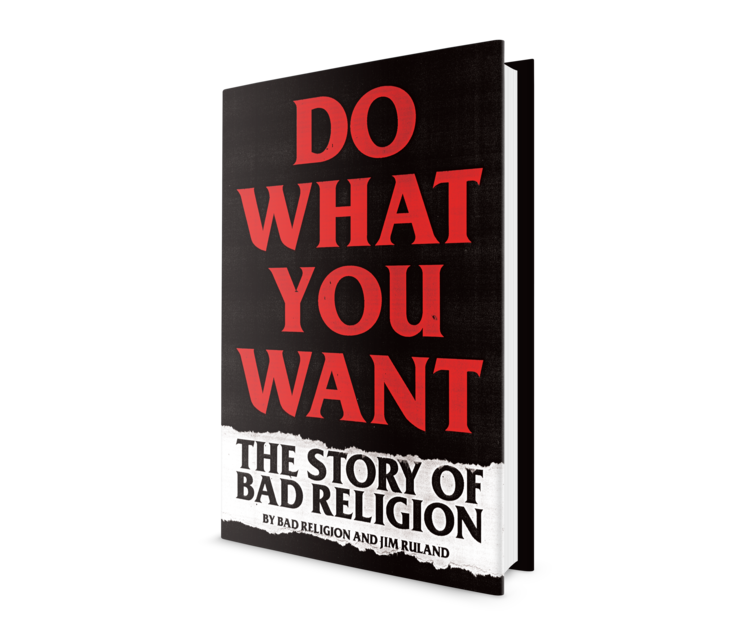 I read an interview with the author of this book (Jim Ruland) a few weeks ago and am pumped to check it out. Here are some details from BadReligion.com:
DO WHAT YOU WANT: The Story of Bad Religion is the first autobiography written with full cooperation and support of the band. It reveals the ups and downs of the band's 40-year career, from their beginnings as teenagers experimenting in a San Fernando Valley garage dubbed "The Hell Hole" to headlining major music festivals around the world.

The book predominantly features the four principal voices of the band in a hybrid oral history/narrative format: Greg Graffin, Brett Gurewitz, Jay Bentley, and Brian Baker. It also includes rare photos; never-before-seen material from the archives; and all-new interviews with former members and famous friends.

DO WHAT YOU WANT will be published in hardcover, e-book, and audio formats on August 18, 2020, and is co-authored by accomplished music writer Jim Ruland.
Check out the Spotify Soundtrack to the book: