Boss' Daughter (out of Reno, Nevada) set out on a spring tour they humorously labeled "This Tour Is Hopefully Not Going To Get Canceled 2022." Ironically, midway through, the band were forced to cancel the tour themselves after catching COVID.
I had planned to see Boss' Daughter at a small venue in a suburb of Detroit where I hoped to interview them in person, but that Michigan show was just one of the tour cancellations. Recently, I had the opportunity to catch up with band members Chris Fox (guitar, vocals, and brass instruments), Danny Paul (bass and vocals), and Jamie Locks (drums and vocals) who graciously responded to my questions via email.
I planned to come see you at Parts & Labor in Melvindale, MI but you all caught Covid and had to cancel the rest of the tour. How did the early part of the tour go? Will you guys be trying to tour again anytime soon?

Chris: I'm sorry we had to cancel that show on you! It was a huge bummer to cancel the rest of the tour because touring means so much to our band. The early part of the tour was incredible! We played eleven shows in nine days before we started showing symptoms after our day off. We stayed in a motel in Bozeman, MT for two nights trying to isolate/rest/recover and decide how to proceed. Still feeling miserable, we decided we needed to head home to quarantine and recover. It seems we're always cooking up a tour or two… We're working on a quick summer tour which will take us through the Southwest and Colorado, and as usual, we'll be touring out and back to The Fest (Gainesville, FL) and Iron Fest (Newport, KY) in the fall.
Danny: Man, that was such a bummer. It hit us right when we were heading into new territory too. We were all so excited, then BLAM, sick. It felt like we were sticking our tail between our legs a bit on the drive home, but the whole time we just saw band after band doing the same. So it was like, ok we all fucked up, but we're making the right decision now, haha.
Jamie: The first part of our tour through the Northwest was fantastic! Great shows, great friends, great places, and great weather. That definitely made canceling the rest of the tour very hard but we made the right decision. I had the Melvindale show circled on my calendar so I was especially bummed to miss that show. We love playing in the Detroit area. In the past we've always played at The Rockery(RIP) in Wyandotte. It was the perfect little bar, with the best grilled cheese sandwiches, a super funny sound tech, and ran by the coolest person, Justin, who actually now owns Parts & Labor. We'll be back on the road soon and hopefully at P&L this fall.
How and when did the band get started?
Chris: After playing many shows together with our other bands, Jamie and I started talking about playing some music. In 2014 we finally played some tunes together in a basement. We needed a basser and Danny said he wanted to play with us. I knew him from one of my all-time favorite bands, Blorgalakt. I told him he was too good of a basser for these simple songs but he said he had wanted to play music like this for some time. I sure was wrong. We could not have found a better basser to play with. From the first bassline he wrote I knew he was the "forever basser."
Danny: Funny note about that, Chris had posted a song asking about bassers, and I was like "yeah I wanna play that", but it wasn't actually one of his songs, it was "Not A Dull Moment" by Armchair Martian, and when he told me, I was bummed for second, but knew his songs would be good too, so I was still on board, haha. I don't think Jamie and I had met yet, and when I asked Chris "Who's this guy?", he was like, "That's Jamie. He kicks ass on drums." And we played. And he did. And we fell in love.
Jamie: What Chris said. Our other bands often played together and we always talked about the two of us jamming. After having that discussion about 10 times we finally did and it was rad! Then the bass player search started. I was also a fan of Danny's band, Blorgalakt, so I was really excited when Chris talked him into playing with us. The three of us have a really cool thing going.
How did you come up with the name of the band?
Jamie: Uhhh, well… I can't remember the exact situation or joke but "boss' daughter" comes from a tour joke with one of my other bands. And no, it's not what a lot of people think, dirty minds. I believe we were driving through the middle of nowhere CA and drove past a mansion in mid construction. There were like 20 work trucks on the side of the road and 1 brand new VW Jetta. Someone in the van said something like, "that's the boss' daughter, she drives a Jetta." It was a pretty silly joke and a blurry tour but sometimes the dumbest things will give you a much needed laugh on the road. So when Chris, Danny and I had a full set and we're ready to start playing out, I threw that name in the hat. That's how I recall things anyway. Side note though. When people ask "who hooked up with the boss' daughter?" I reply, "Hey, maybe the boss' daughter is misunderstood. Sure, everything seems great from the outside but maybe there's some deep and dark issues." They usually give me a blank stare and turn the other direction.
When someone asks you to describe what your band sounds like, what do you tell them?
Chris: We're a punk band, whatever that means to you. Sometimes I'll say melodic skate punk like 90's Fat or Epitaph.
Danny: We've been called so many things, one that cracked me up was "tech pop punk." But yeah, I usually just say punk. I mean, what's a genre anymore anyway? Haha
Jamie: I once heard Chris say "we play songs of the music variety." I really like that, but yeah, my default is 90's skate punk.
Your music ranges from melodic pop punk rock, hardcore to ska. What are some of your favorite bands and/or musical influences that have inspired Boss' Daughter's unique sound?
Chris: We definitely draw from early Fat and Epitaph bands like Propagandhi, Lagwagon, Mad Caddies, etc. I'm also into stuff like Dillinger Escape Plan, Botch, Zappa, classical, and jazz. Another huge band for me is Larry And His Flask. Playing a ton of shows with Zeta has influenced us quite a bit, as well. I think a band we all can agree on is Minus The Bear, David Knudson's guitar playing is like none other.
Danny: My influences in general are all over the place, but for this band, I find myself drawing a lot from Ska bassists. I like being able to keep my fingers busy without it sounding like too much.
Jamie: Those early Fat Wreck Chords compilations changed my life, especially Survival of the Fattest. A lot of my musical influences draw from those 90's Fat bands. A band called HUM introduced me to drop D tuning which led me through a shoe gaze kinda phase in the 2000's. Most current influences come from bands playing festivals like The Fest, Pouzza Fest, and SBAM Fest. Bands like The Menzingers, Red City Radio, Make War, etc..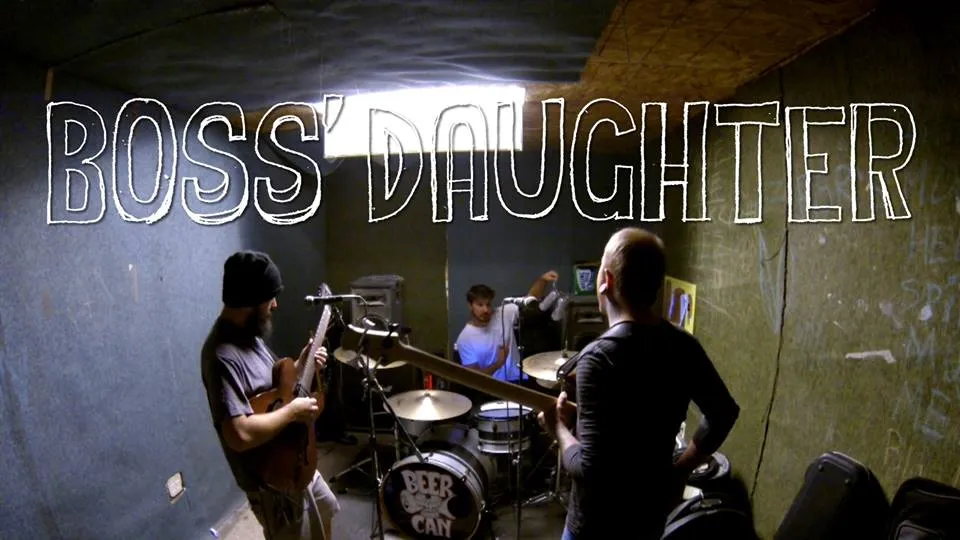 You are all absolutely amazing musicians. How long have you been playing and what made you want to play?
Chris: Thank you! My dad always had instruments around the house while I was growing up. I started seriously playing guitar around twelve years old when I learned how easy Nirvana songs were to play. I took lessons based on jazz guitar from middle through high school. In college I studied classical guitar for some years, as well. I started playing trombone in sixth grade up until freshman year of high school, when I had such a terrible teacher that I quit band class. I somewhat retained those skills through the years, and picked it back up to learn the trombone part in NOFX's "The Decline." Somewhere along the way I learned enough trumpet to get by on recordings, as well.
Danny: Thank you, that's very kind. I'm not sure, but I may have started playing out of spite, haha. When I was little, some classmates made fun of me for not taking piano lessons, then when my family moved and I enrolled in a new school for 5th grade, I had the option of joining Band. My young brain, already obsessed with rock n roll, was imagining just that, a rock band. It was like, "Finally! Fuck you Seth, I'm gonna be a rocker!" haha. When I figured out what it actually was, I was a LITTLE disappointed, but picked the clarinet and loved it. Kept begging my parents for a guitar though, because come on. I spent every afternoon at friends' houses, playing their guitars that they never touched, then finally brought one home and played it for my parents and they were like "Oh, ok".
Jamie: In the famous words of Garth from Wayne's World, "Thanks, I like to play." Haha. Like Chris, I too started playing music because of my love for Nirvana. For some reason they made being a rock star seem more accessible and I wanted that. I started learning/playing guitar in 8th grade. Later in high school, there was a serious lack of bass players so I then spent years on the bass. My sister would take me to lessons every Friday after school, she's the best. Then in college, I was jamming with a friend, he on guitar and I on bass but for some reason he had a drum set in his bedroom. I always wanted to play the drums so I asked if I could "give em a try?" That was 17 years ago and the rest is history. I'm mostly self taught but did take lessons for a few years. That was amazing and did wonders for my drumming. I wish I had time to continue with lessons.
What is the punk rock scene like in Reno?
Chris: Reno has a great punk scene! There are a ton of wonderful bands. 7Seconds has long carried the torch for Reno. Fall Silent is active again, which is amazing. Machine Gun Vendetta is a rad band that's been around forever and has a new record out. Elephant Rifle is another one of my favorites. Bands tend to range a lot of styles from The Scattering and Drag Me Under, who are heavier, while The Deadly Gallows are more pirate punk, and Donkey Jaw are punk, whatever that is.
Danny: The music scene in general is pretty amazing up here. More often than not, shows will have vastly different sounding bands sharing the bill and everyone there has a great time. And now I see Jamie already said the same thing. Ha! Just goes to show I guess.
Jamie: The Reno scene in general is amazing. The best part is all the different scenes come together. Some local shows will have a folk opener, punk middle slot, and a heavy closer. All bands watch each other's set and are there to support the scene. Sadly, we've lost some venues due to the pandemic and house show spots due to gentrification but there is always a plethora of really good bands. Also, watching "hometown heroes" like Cobra Skulls go from playing the college watering hole to the main stage of festivals around the world is pretty dang neat.
Tell me about the new album. Where did you record it, how long did it take to make, when can we expect to hear it?
Chris: We are so stoked to have a new full-length album on the way! We recorded it at Pus Cavern in Sacramento, CA with Joe Johnston (Cake, Deftones, Cobra Skulls). Some tracking was also done in our van and home studios, AKA Voted Best Records. It was mastered at The Atomic Garden in Oakland, CA by Jack Shirley (Deafheaven, Jeff Rosenstock). We worked on it between July 2020 and January 2022. For the first time ever, we actually took our time in the studio to track and mix the album over a handful of sessions. As a result, I am very proud of this album. We'll have some singles coming out in the fall with the album release in early 2023.
Jamie: What Chris said. We worked really hard and really long on this one. The pandemic gave us the time to do so and we utilized that. In the past we've done the "alright, we have 5 days to do everything, ready GO!" Which works but it was nice to take our time and get everything how we wanted it.
By the looks of the (Spotify) play numbers for "Bouts with Bummers" people are digging the song. What do you attribute the song's success to, other than it being a rad tune?
Chris: We're pretty stoked on this song and that people have been digging it! It's the first one that we all three contributed lyrics to, which is super cool and exciting. I think it's a good blend of catchyness, fast tempo, melody, and a positive lyrical outlook. It has a familiar feeling but is also new and exciting at the same time.
Jamie: Chris nailed it. It's a catchy, fun, and positive tune. I really enjoy the dynamics of the song and collaborating on the lyrics was super cool. Also, we did a lot of the tracking in a friend's basement, that was fun.
Tell me about Voted Best Records. Are you (Chris) involved with all of the bands and is this your label?
Chris: Voted Best Records was born out of necessity. I had been self-releasing music for years so it all needed a home. I'm more or less in charge and there are few rules. If my friends are releasing music and want it to have a home on VBR that's pretty much all it takes. I'm usually involved in most of the albums somehow, but not always. We're all friends. It's all DIY.
Jamie: That's 99% correct. Songs are Songs in 2015. Sleep EP in 2016. We released "Ace of BAC / DC" and "Built Up To This" as singles but they're on a 7" along with some podcast performances which was released in 2019 as "Ace of BAC / DC bw/ Built Up To This." Clever, right? Most recent release is the Old Friends split. Which, holy crap, what a cool 4 way split?! So stoked to be a part of that with OC45, Typesetter, 500 Miles to Memphis and Iron Fest Records. As for Voted Best Records, I'm just an intern. 😉
Are you working with another label or considering shopping the new album around?
Chris: I think I can say "yes" to this question? haha
Jamie: Give me a couple beers and I might spill the beans. haha
What do you guys all do outside of the band?
Chris: I'm pretty much a musician. I moved up to Southern Oregon over the pandemic. I love traveling and hiking in nature, so living here has been rad for that.
Danny: Mostly just wonder what the fuck is going on around here…
Jamie: When we're not on the road, I'm in Reno, NV working as a finish carpenter. I like making cool stuff out of wood, like ceiling beams, stair cases, and cabinets. It's rewarding and fun work. For fun fun, you can find me in Lake Tahoe, snowboarding in the winter and laying on the beach come summer.
Any side projects outside of Boss' Daughter that you'd like for fans to keep an eye out for?
Chris: I've played in the Zappa-violence band Vampirates since 2003. We used to tour a ton, though, now we only play a few times a year. We are working on a new record which will hopefully be out next year. I play guitar in Sucka Punch, a punk-ska band that's been around off and on since 1996. I also play bass for the metal band Twelve Gauge Facelift. Both of those bands are slowly working on new songs, as well. You'll also find me on stage with Voted Best Band, The Randy Savages, and playing solo as Chris Fox.
Jamie: We have all dabbled in many musical projects. I think that's really honed our individual skills and shaped our sound as a band. I've played in a wedding band(Strictly Business), an electro dance band (Ming & Ping), a Misfits cover band(Misfritz), a bluegrass band(John Dough Boys), made appearances in The Randy Savages, and I'm really stoked on my other punk band, Beercan!. We've been a band for 17 years and are still writing new music. Keep an eye out for that.
It sounds like you guys have a lot of fun out there playing and touring. Could you provide a fun or crazy story for the article?
Chris: One time in Reno we got super lucky and opened for Rise Against and Pennywise on the "World's Largest Stage" at the Grand Sierra Resort in Reno, NV. It is so large that we actually parked our van on stage next to an airplane that's stored behind the curtain and they still had to wheelie cart our gear to the part of the stage we actually played on. It was so weird to be like 25 yards from your bandmates when you're used to playing in cramped bars and basements. We were even on the jumbotron! It was an incredible experience.
Danny: No particular story comes to mind, but I just gotta say, being on the road with these guys feels more like home than anywhere else. You spend so much of your life feeling like a fucking weirdo and not fitting in anywhere, and then to get out and discover so many amazing, like-minded people scattered all over. . . there's just nothing like it. I would be nothing without the friends I've made because of this.
Jamie: Ohhhhh I got some stories. Hmm, ground score in Miami, near band implosion in Europe due to sleep deprivation, or the snake in Albuquerque? I think I'll go snake in Albuquerque. So, we play a super rad house show in Albuquerque, which everyone needs to play a house show in Albuquerque 'cause there's nothing quite like it. Anyway, the hosts were kind enough to let us crash at the house after the show, always a bonus. The after party unwinds and everyone is rolling out their sleeping gear on the hardwood that was our stage just hours before. We notice a white board on the wall with a list of roommate to do's. List goes something like "do the dishes, take out the trash, mop the floor, clean the litter box, pay the power bill, find the snake." Wait, what? Find the snake? The hosts assure us, "oh yeah, it gets loose in the house all the time but we normally find it in a couple days." I didn't sleep much that night because I thought any subtle noise or movement was the snake coming to cuddle with me. The snake never did cuddle with me or anyone but they did find it the next day. So that's good. Perhaps I'll get into the other stories another time.
What does the future look like for Boss' Daughter?
Chris: Maximum tour time! Once the new record is out we're planning to tour a ton to support it. We've also got the majority of another record in the demoing process. We plan to stay very busy and productive!
Danny: Rock and roll, rock and roll, rock and roll.
Jamie: Album, tour, tour, repeat.